So this week I interview a streamer I ran into a few months ago called Oskurd and I was watching his stream and saw him playing rubber chickens as a reward when reaching certain milestones. He was a very friendly streamer talking and joking with his audience and was very personable and approachable. Oskurd also is one of the few who takes the time to respond to you and say good morning on Discord groups and makes an effort to be social to anyone who engages him.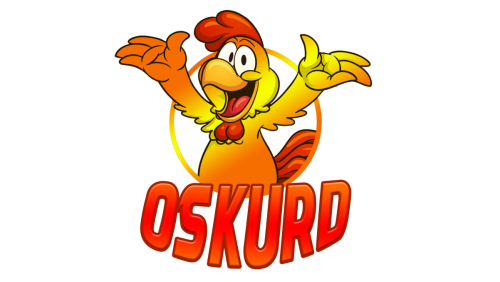 Justin – Tell our readers about yourself (notes include name (or just handle) where you are from…etc.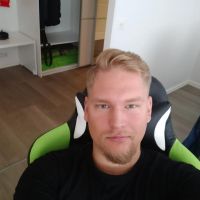 Oskurd – Hey my name is osku and stream with oskurd alias. I am a 27 year old full-time streamer from Finland, yes that small, cold and dark place in the north part of Europe. I have a profession from being a plumber and papermill operator but gaming and entertaining people is what I want to do for living and I just love my job.
Justin – I have met a number of Swedish streamers but you are the first streamer from Finland I have come across, when did you first realize you wanted to start streaming and when did you first start?
Oskurd – The first time I think was at my one month holiday in Thailand December 2017, spent a lot of time in Twitch during evenings and saw how much fun streaming can be. I started streaming 1 year ago in September 2018.
Justin – What streaming platforms do you go live on most often (Twitch/Mixer/YouTube…etc)?
Oskurd – Twitch has been my main the whole time and I haven't even thought about other platforms to stream on. Maybe about 2 month ago I started posting YouTube videos with a schedule and to try adding more value for my work with it. I am slowly getting bigger there as well.
Justin – Yeah, I haven't really dove into the other streaming platforms much myself, but some are jumping to Mixer and Facebook full time. What devices do you prefer to stream from? (Console, PC…etc)
Oskurd – This all depends what game it is. Do I have it on PS4 or PC, do I want platinum from it or not (PS4). In these days, when you start getting a bigger name as a streamer, you can get game codes for free and sometimes you can't choose the platform. But personally shooting/aiming games on PC and adventure games on PlayStation 4
Justin – I hear you, sometimes there is console exclusives too so you have to use that console to stream if you want to stream that game. Astral Chain was a good example where it was only for Nintendo Switch and I wasn't able to stream it myself. I do also have PS4 and PC for streaming. What is your preferred streaming hardware/PC/software setup (PC Specs)? (Webcam, Elgado Streamdeck, SLOBS/StreamElements…etc)
Oskurd – I have gaming PC and separate Streaming PC and then PS4. Here is my gaming pc specs. Nothing fancy light things cause after all its only the gaming PC and it runs my games, not my disco party. I have my own lights for those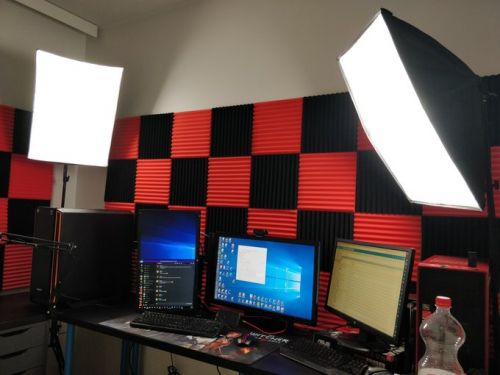 Oskurd's Gaming PC Specs:
CPU: Intel Core i7-9700K
Mobo: Gigabyte Z390 gaming X
Memory: 32 GB Corsair Vengeance LPX DDR4 2666 C16 (2x16GB)
Storage: Gigabyte m.2 SSD 512GB
GPU: Nvidia RTX 2070 8GB
Case: be quiet! Silent Base 801, Window Orange
Power Supply: Corsair RMx 750W 80+ gold
External storage: Samsung 860 EVO SSD 1TB
And then other stuff what I use with my PC
Main screen: Asus 27″
Side screen: 2x HP 24″
Chair: Arozzi Verona Pro v2, green
Webcam: Logitech c920
Keyboard: Devastator 3
Mouse: Devastator 3
PC Headset: Logitech G933
Mic: Rode NT-USB
PlayStation 4: 500GB + 1Tb external storage
I would love to get proper Streamdeck some point. those lovely 32 buttons are calling my name! Some point better keyboard and mouse but cause they don't affect my stream quality I haven't spent money on those. During last year I have spend money on lights, acoustic plates, a good mic and then graphics on my channel.
Justin – Really nice gaming setup, yeah SLOBS can eat up a bit of resources and 3-4GB of RAM by itself on my PC but I only have my 1 PC for gaming and streaming. The Streamdeck is awesome James from our team just got one and is using it now for switching scenes and sources on the fly. What is your short term goal < 3 months and long term goals with streaming?
Oskurd – It can sound funny but my short term goal is get partner in Twitch. I have been a long time on that level but it depends only from Twitch when they want give it to me. Before that, I just focus my channel and my community. Long term goal is find way to get more incomes so I can keep up my full-time streaming and some point see that I get more money from Twitch that I spend.
Justin – Completely understand, equipment costs, channel art costs…etc. Also now that Affiliates can earn from ads, do Twitch is likely to make partnership a bit more difficult to come by as well. I think most streamers goals are to reach levels where they get sponsorships by companies and brands, not just those that give a product but ones that provide a revenue stream for promotion, events…etc. Do you have any advice you give to other people wanting to get into streaming and entertainment?
Oskurd – Do what I do. No!

or actually yes. Find something unique to your channel, something that you can't brand, something that people will remember you from it. But don't try steal my chickens

And for everyone who want get bigger, one tip. the ONLY one. Its very easy and easy to remember. ONLY one word. NETWORKING. That is the key for everything in streaming. This is something that can't be done alone, you need friends and connections. I have every week 2.5 days ONLY for networking and even days when I'm streaming, I am networking because it is the reason why I'm on my current level.
Justin – Fantastic advice, another streamers said you should network for 2 hours for every hour you stream as advice. I started networking in only late May 2019 and we have exploded in growth ourselves as a result of networking. Plus not only do you get to meet so many great other streamers like yourself, but you learn more about how it's done, styles, get ideas, see what works and get goals…etc. Where, When and What Can People Find You Streaming and What Can They Expect From Your Streams (types of games, unique entertainment style/games)?
Oskurd – I stream every Mon, Wed, Fri and Sat starting 3PM EET (Eastern European Time) at least 7 hour long streams. My main genres are open world, survival, building, horror, zombie games and Realm Royale. Of course some random stuff now and then, you can find me streaming at https://www.twitch.tv/oskurd.
Watch live video from oskurd on www.twitch.tv
And I publish new YouTube videos every Tue, Thu, Sat and Sun. Same type of games than are on the streams. You can also follow
Oskurd on YouTube
.
I was talking about being unique and branding. Well people are calling me chicken man cause people can watch me wear onesies, and one of them is chicken onesie, I play 4 rubber chickens every time when I get a new follower, all alerts are animated chicken alerts and panels and whole channel theme is chickens and chicken farm.
Justin – It was your rubber chicken theme when I joined your channel during a raid that first grabbed my attention so I will say your schtick is effective and I tend to gravitate and find people with an entertaining schtick more inviting. After all we are entertainers not just game streamers right? Do You Want to Give Any Shoutouts or Promote Anything?
Oskurd – Of course, this chicken man… Just kidding

Team B42 was my first family what I found from Twitch and been part of that group ever since. I can highly recommend that community for everyone. Especially if you are small and not even affiliate yet. Team B42 supports also other platform streamers and not just Twitch streamer as well.
Justin – I also wholeheartedly agree that Team B42 is amazing and ironically it was also the first Twitch Team and Discord group for streamers I joined back in May 2019. I first ran into Team B42 from Cabalette who we also interviewed in a previous week on this site. I also agree they go out of their way to try and help non-affiliates reach the affiliate level by encouraging the raids, lurks and attention to meet that follower and average viewer count minimum a bit faster.
Thank you for the interview Oskurd and good luck on becoming a Twitch Partner I know you will get it very soon! I also really like your well designed theme and related badges and such, the eggs, chicken and whole theme just works out well and keeps it all consistent.
The post Streamer Spotlight: Oskurd appeared first on Dragon Blogger Technology.
from Gaming – Dragon Blogger Technology https://ift.tt/2Mv95R5
via
IFTTT